We all adore our pets, but shedding can be a major pain. An additional member of the family, no matter how small and cute, always means extra work. In that case, you might want to consider investing in a robot vacuum that can do a daily sweep for you.
There's no shortage of models on the market, but finding one that works well, offers the features you want, and fits within your budget can be a bit of a challenge.
In this write-up, Electrolux Thailand will guide you through a deeper look at five things to consider before buying a robot vacuum for cat owners.
1. House conditions
Your living conditions will likely have impact on the decision of what type of cat-friendly robot vacuum you should purchase.
Different homes and lifestyles will benefit from different types of cleaners. Pondering what you need and take a close look at some conditions of your house including house structure, house size, and type of floor will come down to the most proper decision-making.
2. Sensor feature
It's rare for a room to be completely empty with your small buddy running around, so a robot that can safely navigate your home in its cluttered, lived-in glory is essential. Thus, sensor feature is key factor into a decision-making of choosing a robot vacuum for home with cats.
Many robot vacuums are equipped with a series of sensors such as dust sensor, obstacle detection, floor detection, and 3D sensor. Sensor feature helps stop the cleaner from bumping into any furniture, people, or animals (particularly your lovely kitty) it encounters, which in turn also protects the robot vacuum itself from possible damages.
Other sophisticated models will map out a room using laser-guided scanners or a combination of cameras and sensors. Check out more tips on how to use a vacuum cleaner.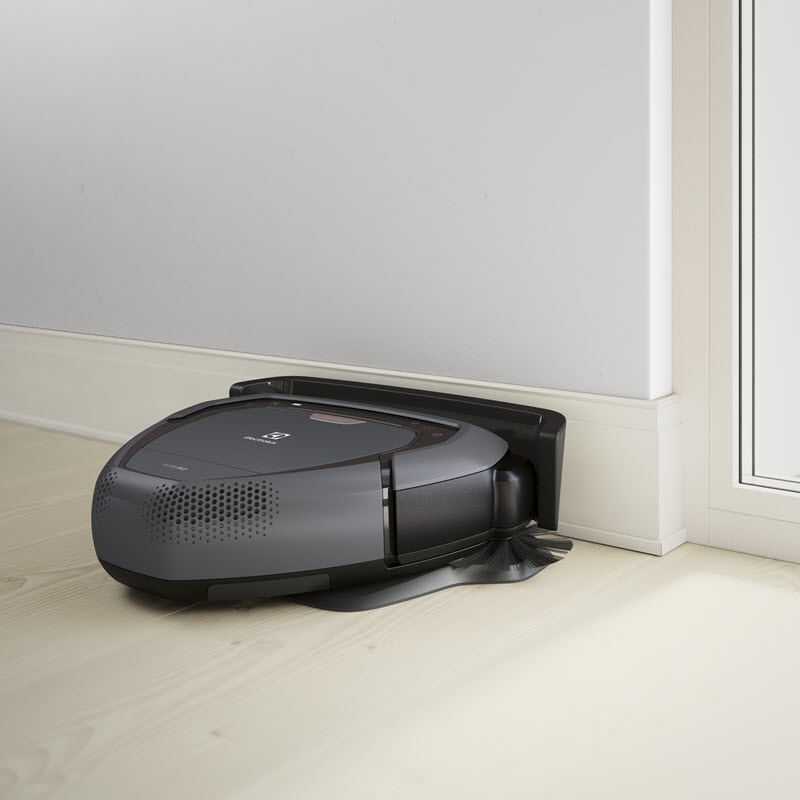 For example, our Electrolux robot vacuum PI92-6SGM introduces 3D Vision System, which can scan the room to accurately steer clear of obstacles without getting stuck or stranded. When combined with the 3D mapping navigation, cleaning is carried out in a structured and efficient manner to avoiding covering the same area multiple times.



3. Noise level
Vacuuming can be noisy. The suction creates a noise that cannot usually be avoided. However, if you have a sensitive kitty who might be wary of a seemingly sentient machine, the factor in the amount of noise should be in heavier consideration.
Depending on the strength of motor or noise-dampening design, noise level of robot vacuum varies for different models and brand. It's advised to choose a robot vacuum with sound level of 65–80 decibels since they're generally quiet and won't disturb you or your pets.
4. Filter replacement cost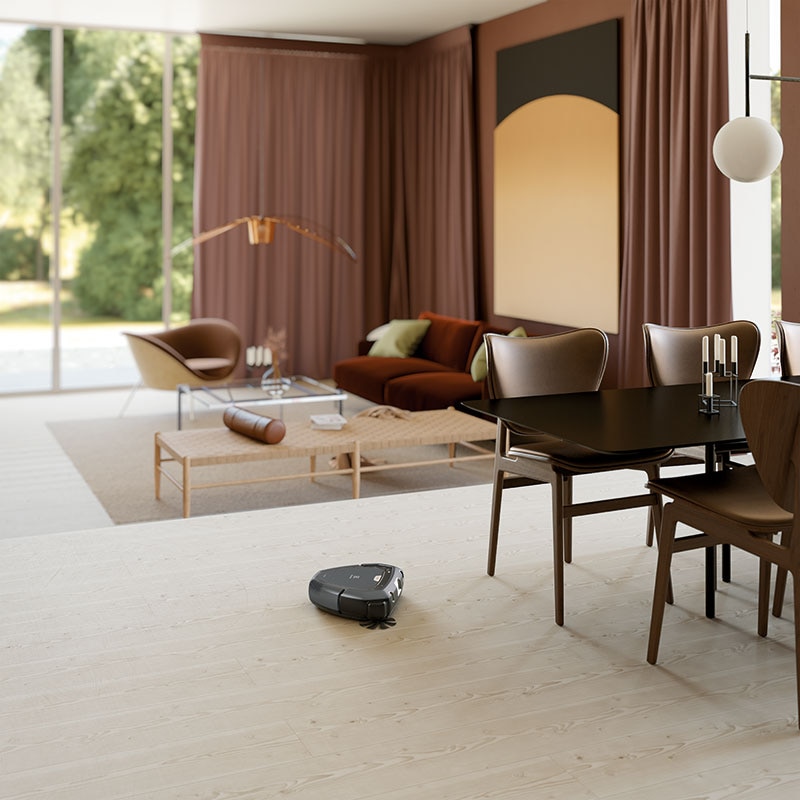 One of the inconveniences when using a robot vacuum to clean after your cats is that you'll also have to make sure you plan for frequent maintenance. Things like the roller brush, side brushes and filters will eventually wear out and need replacing.
Thus, filter replacement cost is also an important factor to consider when buying a robot vacuum cleaner if you have a cat at home. Go for brands of which you can easily find genuine replacement accessories on the local market.
Apart from a range of robot vacuum cleaners for sale at affordable price, Electrolux Thailand also sells authentic vacuum accessories such as filters, dust bags, and brushes. Worth of note, you can also opt for washable filters that are highly cost-effective and environment friendly. Check out our list of Electrolux vacuum cleaner parts and accessories here.
5. Pros & cons of robot vacuum for home with cats
So, will a robot cleaner be joining you as your right-hand helper? Table below will summarize the Pros & Cons when owning a robot vacuum for home with cats.
Pros
Cons

More regular cleaning
Flexible cleaning schedule. You can even do the clean up when you're not home
Keep pet hair under control
Not as costly as you might think

Trash bins need to be emptied more often
Frequent maintenance
Conclusion
Robot vacuums are a great tool in keeping your home clean and hygienic, even near the litter box. If you are a cat owner and on the market for the right robot vacuum to fit your needs, hope that you have found helpful information from our article.