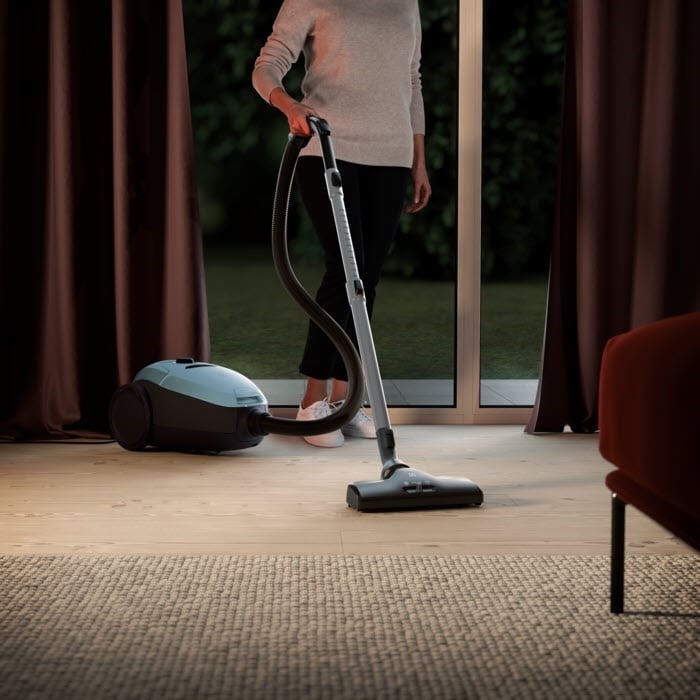 A vacuum is easy to use but there's a difference between clean and impeccably spotless — it's all in the details. It's actually not as simple as switching it on and gliding it on the floor. Dirt, dust, and dander can collect in the most hard-to-reach areas. To get the most thorough clean, you have to be more strategic in what kind of vacuum cleaner to get — and how to use it.


Whether bagged, bagless or handstick types, Electrolux vacuums are more efficient to make vacuuming easier. Here's a walkthrough of how to use a vacuum cleaner, and some do's and don'ts when using your cleaning companion.


Key steps on how to use a vacuum cleaner


With proper use, you actually protect three of your investments: Your home, health, and your appliance. Maximise its many benefits by remembering these three critical steps in how to use a vacuum cleaner:
Make way for your vacuum to move around in
Go slow to let your vacuum efficiently do its job
Check and empty or change the vacuum bag for maximum suction power
How to use a vacuum cleaner: 7 easy steps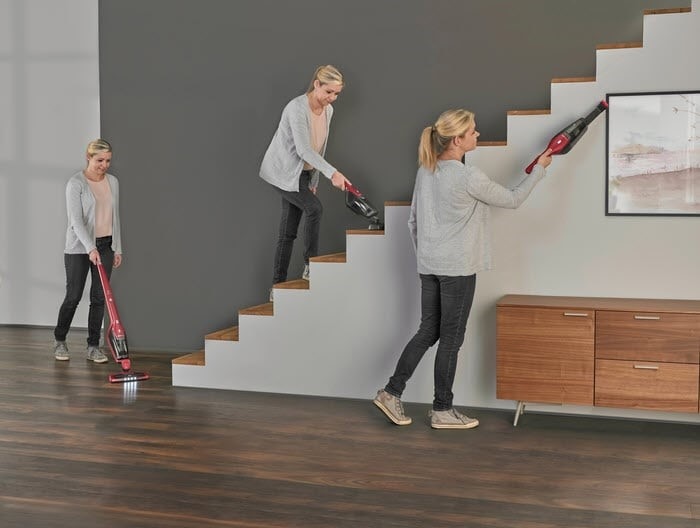 Step 1: Dust your furniture using a duster


Before grabbing your cleaner, use a duster on your furniture to loosen up dust. This strategy allows you to easily vacuum dust particles that settle on the floor.
Step 2: Make way for your vacuum cleaner


Move furniture or small items around so you have enough vacuuming space. It's easier to move straight across your floor than manoeuvring your vacuum between the legs of a chair, for example. If you don't plan a deep clean, you can skip on the heavy lifting.
Make sure there aren't any small items in the way like small toys or pens that can cause blockage. Any hard object forced inside may damage your vacuum's motor.
Step 3: Check the vacuum bag if it's full

Your vacuum won't be able to effectively pick up dirt if its dust compartment is clogged, so make it a habit to regularly check this before starting. When it's 50-75% full, replace or empty it to get that airflow going and prevent clogging in the long run. You may have to do this more often if you have pets or a large home.

Most bagged Electrolux vacuums have a bag change indicator, while some bagless types have a clear dustbin so you can monitor the dust intake.


Step 4: Use the recommended nozzle for optimal use

Explore our wide range of attachments for various cleaning jobs, such as the PowerPro Multi-Surface nozzle to clean carpets and hard floors around your home. You can also remove particles smaller than 1.0 micrometre comparable to bed and dust mites with the BedProPower Plus UV nozzle to help get you a healthier sleep at night. And for pet owners, the PetProPlus nozzle helps to thoroughly remove pet hair to deep clean dust and dirt from soft furnishings.

Our vacuums also come with accessories like a dusting brush and crevice nozzle to help ensure you get the cleaning job done.


Step 5: Slowly vacuum the area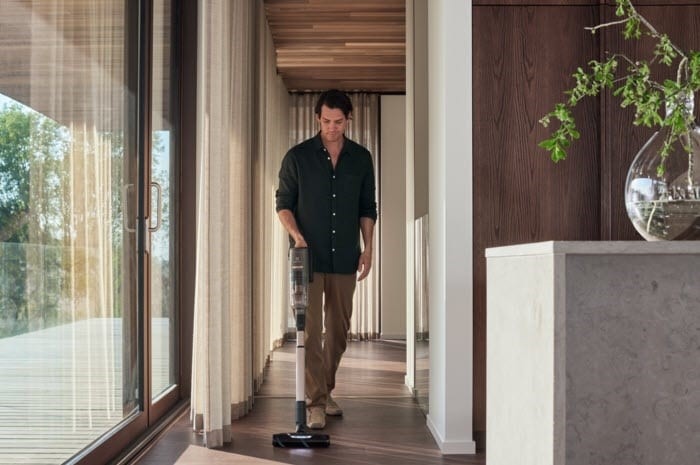 Slowly move your vacuum back and forth to effectively capture all the dust between your floorboards or in your carpet fibres. Repeat this process but in the opposite direction to ensure a thorough clean. Don't be tempted to rush this. Electrolux models with up to five times* more suction power have a better chance at speeding up the process.

Pro tip: Start vacuuming from the innermost part of the room and make your way out. Your vacuum should also be plugged in a socket outside the room.

*Powerful 150W clean with 5x the suction power.


>>> Read more: 5 steps to increase vacuum cleaner suction


Step 6: Don't cut corners

Don't forget ceiling corners, furniture edges or any hidden crevices to ensure total removal of all debris, whether fine dirt or dust bunnies. Most vacuums have a wide range of attachments perfect for different jobs — like a thinner nozzle for tight spaces or a medium-sized one for upholstery, and even nozzles with an LED headlight to help see dirt and dust in dark spaces.

Some Electrolux models have a wider range with attachments like the PowerPro Mop Nozzle to clean up spills and the PowerPro Hard Floor Nozzle to polish floors.


Step 7: Empty the vacuum bag if needed

It's not over yet. Ready your vacuum for your next cleaning session by emptying your dustbin or replacing your dust bag in advance. It may require some manoeuvring to prevent dust from escaping. For a lower contact disposal, some Electrolux vacuums have bag closing mechanisms for hygienic bag changing and emptying.


>>> Read more: Find the support you might need for your Electrolux vacuum cleaner
Do's and don'ts of using a vacuum cleaner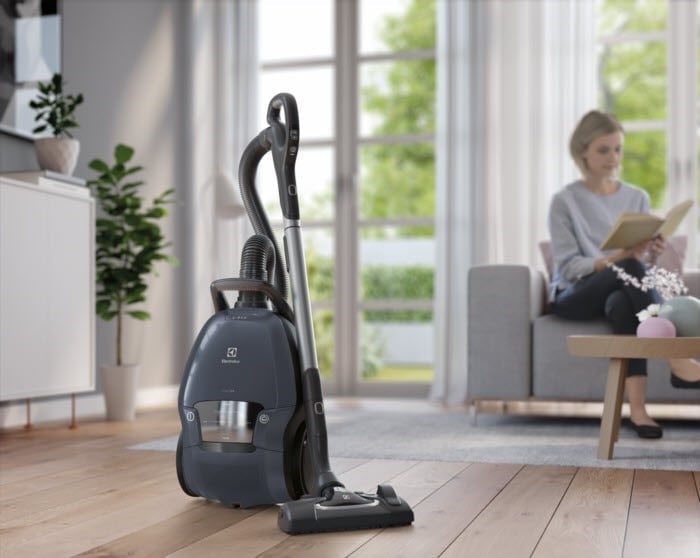 The simplest way of making your trusted cleaner last is to use it properly. Follow these rules and you'll get it performing at peak efficiency longer.


1. Do cut the knots of hair and fibres tangled in the brush roller.

2. Do wash fine dust filters once a month or replace your HEPA filters every 6-12 months so they effectively catch allergens.

3. Do use the ideal nozzles meant for the desired cleaning jobs.

4. For corded vacuums, do unplug your them after use. And for cordless types, refrain from charging the vacuum after each use. Do avoid cleaning up sharp objects like glass, and spills that can stain like paint that can perm

5. Do check the manual first when you encounter a problem.

6. Don't vacuum wet dirt with dry nozzles. Instead, use nozzles meant for mopping such as the PowerPro Mop Nozzle.

7. Don't let dust build up on your vacuum attachments. Wipe nozzles and tubes with a dry cloth after every use.


8. Don't try to repair your vacuum yourself if the damage is more complex. Schedule an appointment with customer service.

9. Don't tug on the vacuum cord to unplug your vacuum.

10. Don't leave your vacuum unattended if you have kids and pets running around at home.

11. Don't capture fireplace ashes with your vacuum because they can trap heat. Let them cool for at least four days.
>>> Read more: 5 house cleaning tips that make your life easier
Use the right vacuum cleaner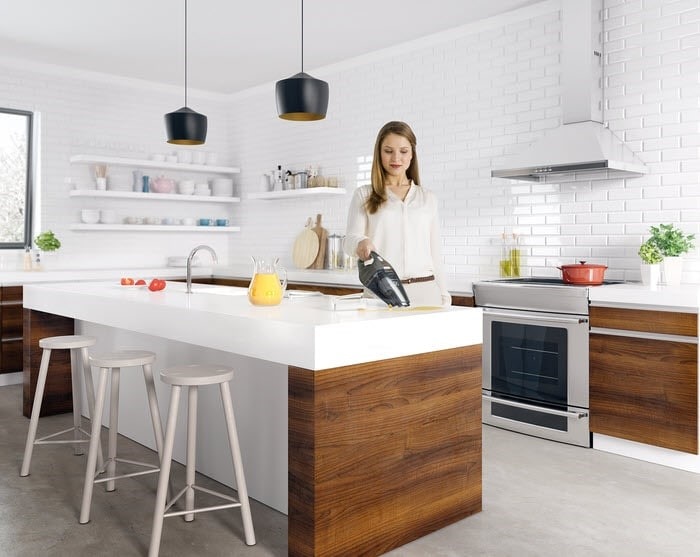 Now you know how to use a vacuum cleaner properly. Doing this more often will make cleaning quicker and more efficient. Practice makes perfect, after all. However, it is also equally important to choose the right vacuum cleaner for your needs in the first place. Electrolux vacuums are equipped with the latest technologies to give you the most effective clean. Discover more canister, robot, cordless, and wet and dry vacuum cleaners available on our website!