Electrolux's washer dryer buying guide will help you choose the appliances you need for simplified and convenient laundering. Capacity, drying time and special features unique to washer dryers are key things to consider, so let this buying guide help make the right choice simple for you.
1. How washer dryer combos work

After loading with clothing and detergent, the drum fills with water to soak, agitate and wash, draining and refilling to rinse, before spinning to remove excess water. At this stage, the sensor dryer kicks extracting moisture from your clothes. They work best with small loads.
2. Washer dryer benefits

The clever front load combination offers the convenience of two laundry appliances in one, saving on space, cost and handling. Plus, specifically engineered wash-to-dry programmes deliver ready-to-wear results for small loads. While not quicker than separate washing machines and dryers, there is no transferring clothes between units.

Every Electrolux washer dryer is designed to reduce energy and water usage while maintaining superior laundering performance. The more stars a product has, the more energy efficient it is.


>>> Read more: 6 benefits of owning a washer dryer combo

Most Popular Washer Dryers



3. Features and settings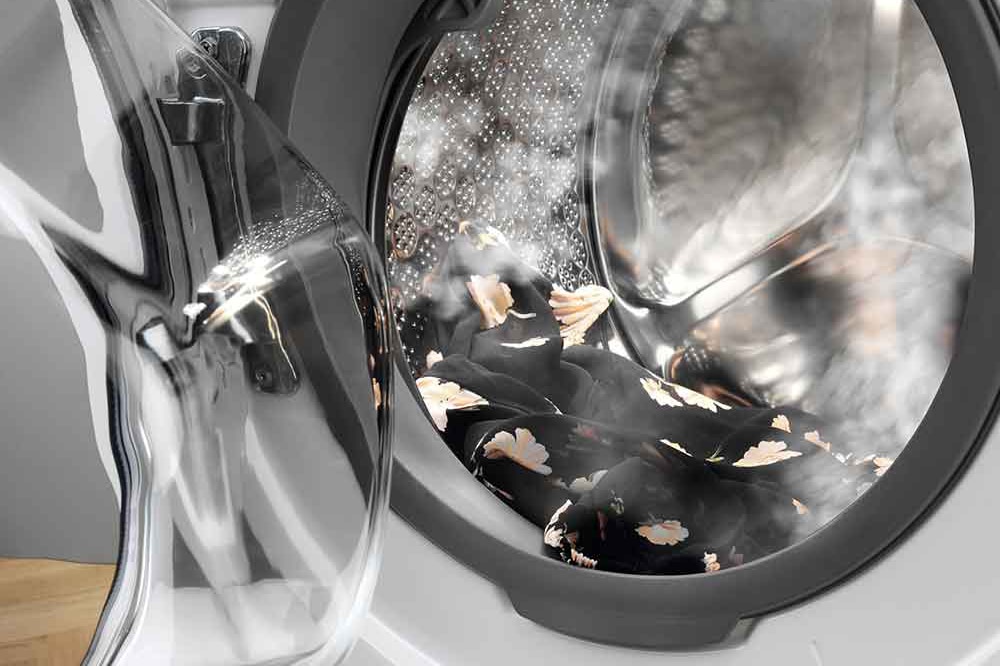 50% more efficient

The EcoInverter motor reduces vibration to deliver quiet, reliable performance with up to 50% lower energy consumption compared to traditional models. Plus, it's guaranteed for 10 years.
Fast and flexible cycles

Our washer dryers are adaptable for your laundry load to suit your schedule. The Quick 15 Cycle delivers an efficient, 15-minute wash suitable for a small amount of clothes or single items. However, the Daily 39 program is ideal to wash your lightly- to moderately-soiled items. And for a regular full load, you can set to the Full Wash 60 cycle, the ideal one-hour program.
Automatically detects dirt

Our Electrolux washer dryer combos come with SensorWash technology that automatically detects dirt levels and adjusts the cycle time accordingly. This ensures that your clothes always receive the perfect wash based on their dirt levels. Also, our improved rinsing performance reduces detergent stains by up to 80%, meaning black dresses and white shirts are optimally cleaned with no visible residue marks.
Less colour fading

The UltraMix technology keeps your garments looking vibrant and new for longer. This technology fully dissolves and activates detergents and softeners before they enter the drum, which delivers more effective cleaning, even in cool water. Thus, our washer dryers give your colored items better care, with 40% better color retention after 52 washes.
Remove 99.9% germs

When the wash cycle finishes, you can choose the HygienicCare option that produces vapour to remove up to 99.9% of allergens and germs. HygienicCare produces vapour at just 40°C, so it is gentle on your clothes, whilst also energy-saving.
Less wrinkles

Our washer dryers are capable of smoothing out creases using the 35-minute Vapour Refresh cycle. Your fabrics will be soft, smooth, and fresh-smelling, with up to 23% less wrinkles.
Retain your clothes for longer

The SensiCare system comes with temperature and humidity sensors to tailor the energy consumption and cycle time according to the load size and fabric type. This will reduce wear and tear by preventing your clothes from over-drying. Garments can retain their shape and texture for longer.
Care for your delicate

You can rely on the UltimateCare technology to adapt the cycle temperature depending on the fabric type (cotton, silk, or white items). There are 6 temperature settings to ensure that all your fabrics are properly taken care of.
Add clothes during the cycle

Have you ever realised that you've left a sock in your laundry basket only when you started a wash cycle? The AddClothes function lets you pause the wash to add forgotten items up to 15 minutes after the beginning of the cycle.
Wifi connected

With Electrolux Life App, you can be confident that your delicate clothes will be perfectly cared for. The Care Advisor provides you with extensive guidance on cleaning up to 48 fabrics and 40 of the most common stains.


Read more: How to wash and dry polyester pillows: A complete guide


4. Laundry layout

Whether a separate room or integrated, the general rule of laundry design is to measure where your appliances will fit, stacking or fixing side by side. You'll also need to consider storage, ironing equipment and a sink. A washer dryer is the perfect solution for those with limited space, as the compact front-load design means it can be stacked, or the top used for folding and storage.


5. Installation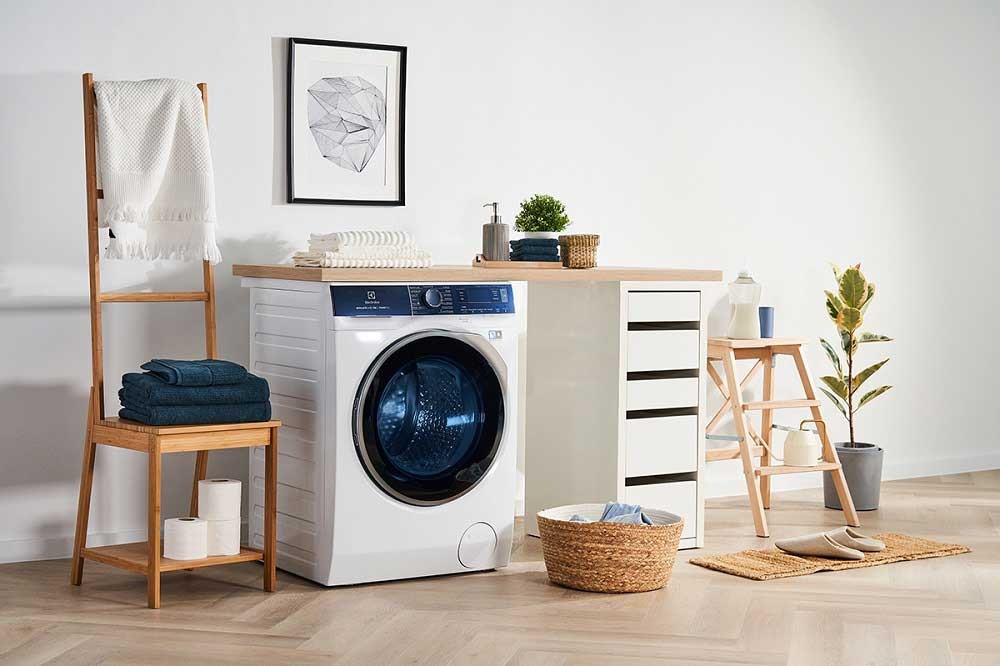 Most washer dryer combination units don't require ventilation which means you can install and operate them anywhere with a hot and cold-water supply, power supply and drainage. Electrolux offers YouTube installation videos, otherwise employ a professional.


6. Care

To maintain the performance and longevity of your washer dryer, regularly clean the lint filter by emptying and the detergent dispenser by wiping. Periodically check the drain pipe and coin trap, removing any blockages. Remember to switch off and unplug the appliance prior.

Check out our fixed price repair service for your washing machine:
฿ 6,210.00 (tax included)
A worry-free, fixed fee applies.

Repair value up to twice the fixed fee.
Offer of discounted repurchase if beyond repair.
See more
฿ 6,210.00 (tax included)
A worry-free, fixed fee applies.

Repair value up to twice the fixed fee.
Offer of discounted repurchase if beyond repair.
See more
฿ 5,250.00 (tax included)
A worry-free, fixed fee applies.

Repair value up to twice the fixed fee.
Offer of discounted repurchase if beyond repair.
See more
Our Frequently Asked Questions are here to help you know all about you need about the use, maintenance and care of your Electrolux washer dryers.


Washer dryer FAQs
Support
Having trouble with your appliance? Looking for a manual? Head to our support page we are here to help.