Washing your clothes is just half the process of doing laundry; drying it properly is another story. It is understandable that you get annoyed during the winter or rainy season, because your clothes are not dry due to the high humidity level.


That said, keeping your fabrics safe should always be a conscious choice. Thus, a clothes dryer is essential for both preserving your clothes and eliminating dangerous germs and allergens. If you think that it might be time for you to get one, here are some tips to keep in mind when choosing a dryer that will work best for you and your lifestyle.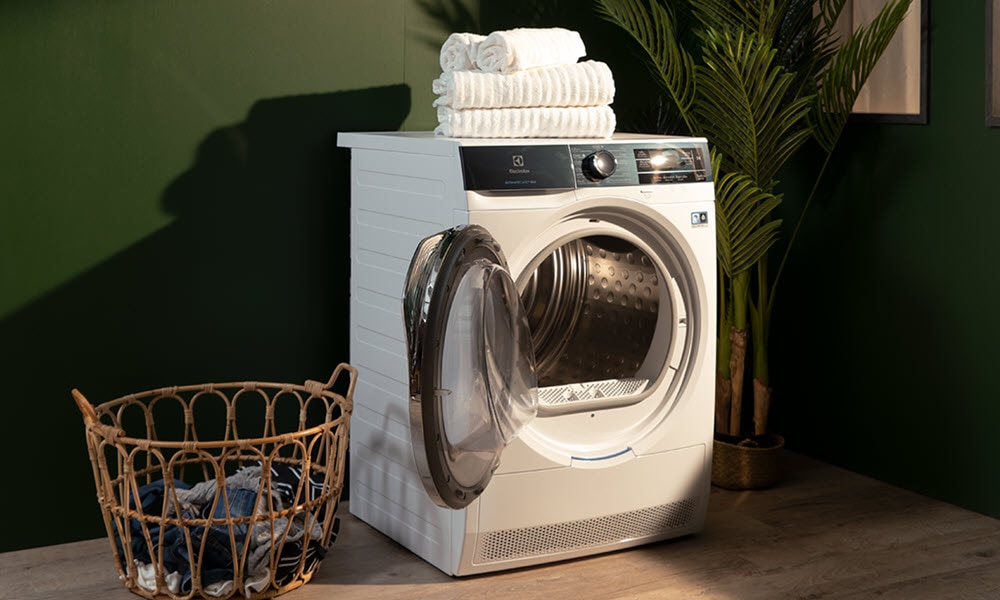 How to decide which dryer is right for you?
You will need to consider:
how often you will dry your clothes
the items you want to dry
the number of your family members
the location where your tumble dryer will be installed, such as in the kitchen, laundry room, or in an area where dryer vents can be connected
the available space and ventilation in your laundry
the impact on your electricity bill
the impact on the environment
Things to consider before buying a dryer
Type of dryer to buy

The first thing to consider as you start searching for a dryer is choosing the suitable type of dryer.


To save your time and effort on air-drying, Electrolux offers a range of venting, condenser, and heat pump dryers.
Heat pump dryer

A heat pump dryer uses hot air to absorb moisture from your clothes. After this air passes through the drum, it goes through the evaporator, which removes the moisture. This is then collected and stored in a tank. The remaining air is reheated and used to continue drying your clothes.

Since a heat pump dryer uses a lower temperature to dry clothes, it offers better drying efficiency and fabric protection, as well as less energy consumption.


Check out some Electrolux heat pump dryers:
SensiCare protects clothes from over-drying.

ReverseTumbling Less wrinkles, Easy ironing.
ColourCare reduces fading by up to 80%*.
See more
Condenser dryer

Condenser dryers are electric dryers that do not have or require an exhaust vent. Condenser dryers uses a heating element to extract moisture before draining it away as condensed water. Unlike heat pump dryers and venting dryers, condenser dryers work by condensing the moisture from your laundry into water, which is then collected into a container and you have to empty the water yourselves.


The benefit of a condenser dryer is that it can be installed anywhere — may it be the laundry room, the kitchen, or even below the cabinets — without having to install a vent to pump the water outside your house.


Discover Electrolux condenser dryer:
SensiCare protects clothes from over-drying.

ReverseTumbling Less wrinkles, Easy ironing.
ColourCare reduces fading by up to 80%*.
See more
Venting dryer

The main difference between a condenser and vented dryer is the way they remove the water.

So, how does a venting dryer work? Vented dryers draw and heat air from the room in which it's located. The warm air is then blown around the drum as the clothes spin. The warm air passing through the clothes causes the moisture in the material to evaporate, and the air is then vented outside through the hose. This is why the water leaves the hose as steam and not liquid.

However, vented dryers are usually cheaper than condenser dryer. Plus, you don't have to worry about emptying any water from the machine, as it does it all for you.


Find out our ranges of venting dryers here:
฿ 18,490.00 (tax included)
Vapour refreshes clothes and reduces wrinkles*.

ReverseTumbling reduces wrinkles up to 1/3*.
Sensors adjust cycles to reduce wear and tear.
See more
Read more:

Features and Settings

The first thing to consider for a new dryer is its drying performance. Through our dryers' Fast 40 programs, 1 kilo of clothes can be dried and ready to use in just 40 minutes.


Also, clothes hung out to dry can stay damp even after one or two days, which can lead to bacteria buildup that causes musty odors and possible health risks. With SensiCare's built-in moisture sensor, our dryers eliminate all traces of dampness that could produce bacteria — helping you look and feel great, inside and out.


To protect your clothes' quality, we offer DelicateCare and reverse tumbling features. Different kinds of material need different types of care to maintain their quality. From casual cotton to silk or wool garments, Electrolux's DelicateCare system delivers careful drying with a tender hand.


Electrolux dryers' reverse tumbling feature prevents clothes from tangling, reducing wrinkles by up to 32%. This way, you can rush to your meetings dressed for the occasion — even when you're in a pinch.
Read more:


Capacity and Size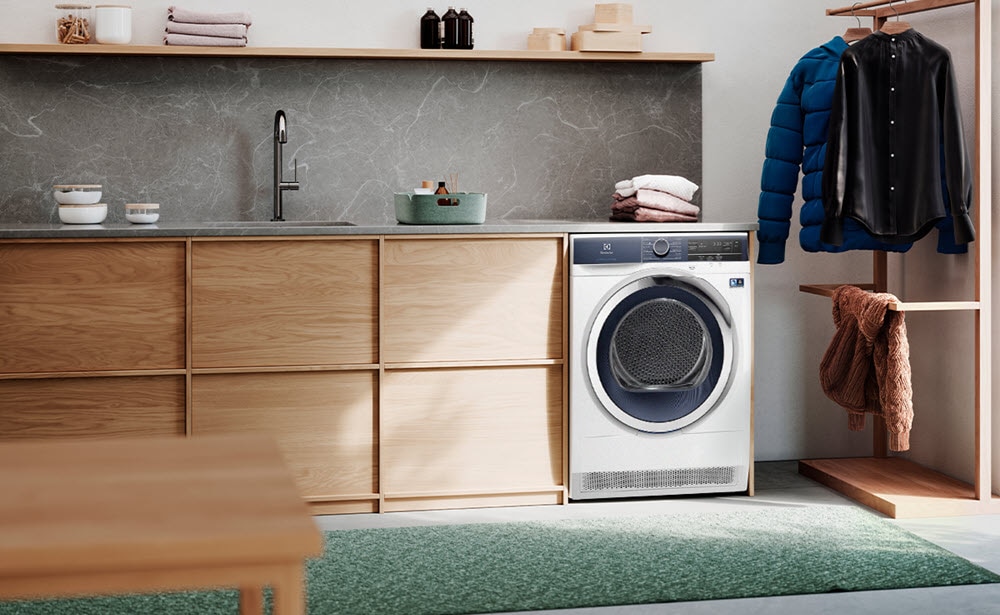 There are two things to consider before buying a dryer: the frequency of your laundry and the size of the loads. Make sure that you measure the available space for your dryer and you can access it easily.


If you only live alone or just share it with one more person in a limited space, then having a compact dryer would be a reasonable choice. A compact dryer is roughly 60cm wide with a 3.5 - 4 cubic foot drum, which is great for tight spaces. However, for smaller spaces that could not fit both your washing machine and dryer, if you have an even tighter space that couldn't fit both your washing machine and dryer, a compact washer dryer set may be sufficient.


Full-sized dryers, on the other hand, are generally more suitable for larger space, with 27" wide with 7 cubic feet of capacity. Capacity is another important factor to consider when buying a dryer, which is measured in kilogram. For large households with sufficient laundry space, choose an 8-9kg dryer to dry large loads quickly.


>>> Read more: 6 benefits of a washer dryer combo

Loudness Level

A clothes dryer can be quite loud because it has a spinning motor and drum, as well as an exhaust fan. Consider where your dryer will be located, how close it is to your bedrooms, to your kids' rooms, and whether it interrupts your studying or working time. If possible, try and determine exactly how loud it is before you buy it.


Product Warranty

Electrolux offers 2 years of general warranty for our dryers and the warranty period for your dryers' motor is 10 years. Also, we understand the inconvenience a breakdown can cause. It is not just the hassle of laundry piling up - it is the unexpected cost of repairs and replacement or having to wait for days for unreliable or unqualified service technicians.

Check out our fixed price repair service for your dryer:
฿ 4,390.00 (tax included)
A worry-free, fixed fee applies.

Repair value up to twice the fixed fee.
Offer of discounted repurchase if beyond repair.
See more
฿ 6,850.00 (tax included)
A worry-free, fixed fee applies.

Repair value up to twice the fixed fee.
Offer of discounted repurchase if beyond repair.
See more
Frequently asked questions about dryers