Have you ever had the experience of putting food in the fridge only to find it spoiled? Today, we're here to introduce a method for preserving food using vacuum-sealed containers. These containers are both food storage and food preservation solutions.

The key feature of vacuum-sealed containers is their convenience. With just a few simple steps, you can seal your food airtight, preventing the ingress of air and moisture that can lead to spoilage. In addition, our vacuum-sealed containers are made from high-quality materials that are BPA-free and safe for use.

We also offer a convenient tool for food preservation: vacuum sealer bags. These durable bags are designed to work seamlessly with our vacuum pumps, creating an airtight seal that locks in freshness.

When used together, our vacuum-sealed containers and vacuum sealer bags offer a comprehensive solution for extending the shelf life of your food. This practical solution not only benefits you by reducing food waste, but also contributes to the global effort to minimize environmental impact.

To ensure proper usage of our vacuum-sealed containers and vacuum sealer bags, we recommend using a vacuum pump. Electrolux is pleased to provide you with information on the benefits and correct usage of vacuum sealer pumps. With Electrolux vacuum-sealed containers and vacuum sealer bags, you can enjoy fresh, delicious food for longer.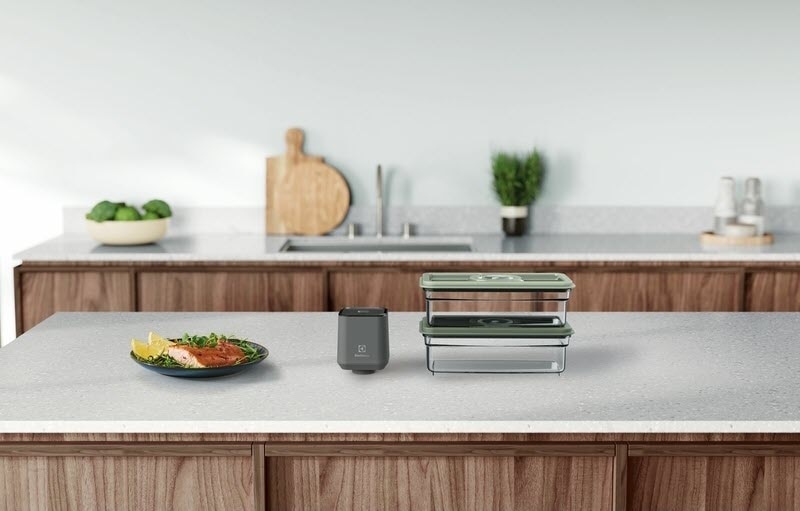 What is vacuum sealer?

Vacuum-sealed food storage is a technique that removes air from a package before sealing it with a material that has very low oxygen permeability. A vacuum pump removes the air from the package to ensure that the packaging material is in close contact with the food. This helps to reduce the formation of air pockets between the food and the packaging material. The more air that is present, the greater the opportunity for bacteria and mold to grow.

Therefore, vacuum-sealed food storage is an important part of our lives. It can help to extend the shelf life of food, making it less likely to spoil. It also helps to reduce food waste, which is a global problem. Vacuum-sealed food storage is one of the most popular methods of food preservation.
Benefits of a vacuum pump with a vacuum food storage container

A good vacuum sealer can help to keep fresh food fresh for up to 5 times longer. You can use it with vacuum sealer bags, which have a vacuum-locking seal. This makes it great for cooking, especially sous vide cooking with a high-pressure stainless-steel cooker. However, Electrolux vacuum sealer bags are still safe to use even at high temperatures, as they are made from BPA-free materials and are FDA-approved. You can be sure that your food is safe to eat.

Using a set of a vacuum sealer, a vacuum food storage container, and vacuum sealer bags can provide many benefits for vacuum-sealed food, such as: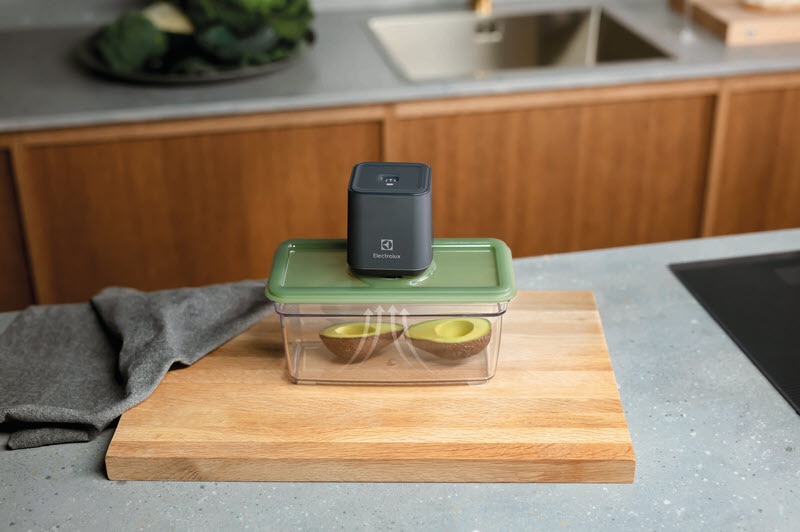 1. Preserve food quality


For example, vegetables stored in a vacuum-sealed package will have a significantly better texture than those stored without a seal, as the food retains the moisture and oils.
2. Reduce food waste


Food that is vacuum-sealed and refrigerated has a longer shelf life, which can help you save money by reducing the amount of food that goes to waste. It also helps to protect the environment.
3. Enhance food safety

By maintaining the freshness of food for up to 5 times longer, vacuum-sealed food is safer to eat.


4. Convenient meal prep

Vacuum food storage containers and vacuum sealer bags come in a variety of sizes, making them convenient for storing a variety of foods, such as rice, dry food, vegetables, fruits, and meats. This makes it easy to prepare food, as you can simply grab what you need to cook. Leftovers can also be stored in vacuum-sealed containers and resealed with a vacuum sealer. This is a reusable solution that can help you save money.

Electrolux vacuum sealers, vacuum food storage containers, and vacuum sealer bags are the perfect solution for extending the shelf life of your food, reducing food waste, and ensuring food safety.

Learn more about the benefits of stainless stain cookware for your kitchen!

Electrolux vacuum sealer: Your kitchen companion for fresh food that lasts 5 times longer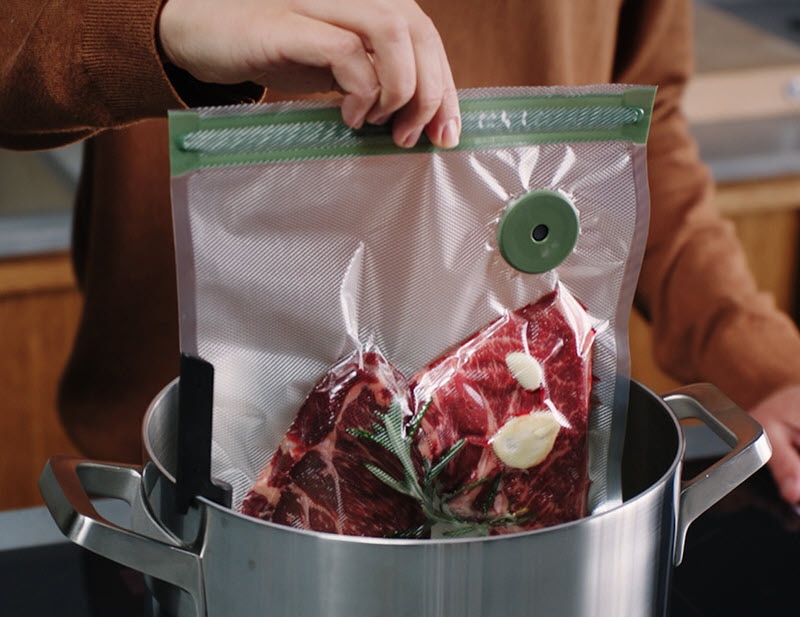 Looking for a way to preserve your food? Electrolux vacuum sealers and food storage containers are the perfect solution. They help to keep your food fresh for up to 5 times longer.

Our vacuum sealers are easy to use and work with a variety of products, including boxes and bags. They are also powerful and efficient, with a rechargeable pump that can last up to 150 uses on a single charge.