You run water and washing detergent in your washing machine regularly. Does it mean it's clean? Not necessarily. Like any other home appliance, your washing machine needs a deep clean so it performs at its best for longer. Otherwise, mould and mildew may grow in its damp crevices, causing both your machine and laundry to smell.


As a rule of thumb, thoroughly clean it at least once a month depending on your washing habits. Don't worry, this is easy with Electrolux washing machines. Whether for a front-loader or a top-loader, refer to this step-by-step guide on how to clean a washing machine:
Preparation before cleaning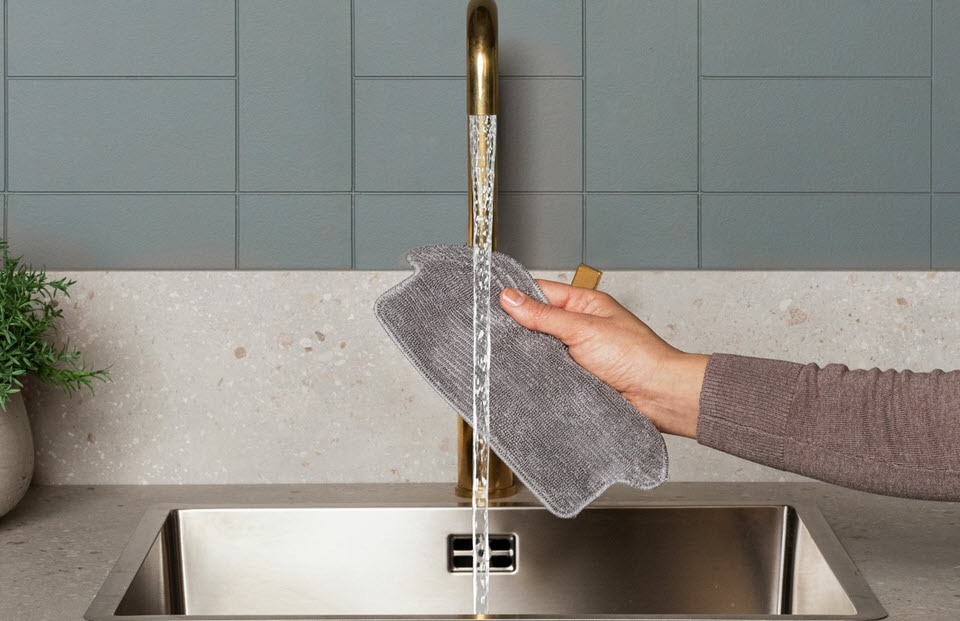 The process, on average, will take about three hours, but most of it is just waiting for the cycles to finish. Here are the materials you need:
Microfibre cloth
Warm soapy water
Small brush
Spray bottle
Washing machine cleaner: This is your best option since it's specially formulated to do the job without causing damage to your appliance.


How to clean a front load washing machine

For each step, focus on one area.


1. Drum
Make sure no clothes are left inside before you start.

You can then run your washing machine on a normal cycle with hot water. Some Electrolux washing machines also have dedicated cleaning programmes like Tub Clean or Clean Washer. When the cycle ends, wipe the drum so no residue is left.


>>> Read more: Which type of detergent is the best for front load washing machines?


2. Pump

Water may be collecting in your drain and filter, potentially harbouring germs. When the cycle is finished, unplug your machine, then look for a small panel on its lower front portion. Ready towels or a tray underneath to contain the water. Open the panel and unscrew the dial slowly to control water as it flows out.


3. Pump filter

Completely unscrew the cap, inspect both the filter and drain, then remove any foreign objects clogging them such as lint or forgotten objects from pockets. If left unchecked, this could cause excessive vibrations and long cycle times. Run the filter through warm water and scrub with a small brush.


4. Gasket and door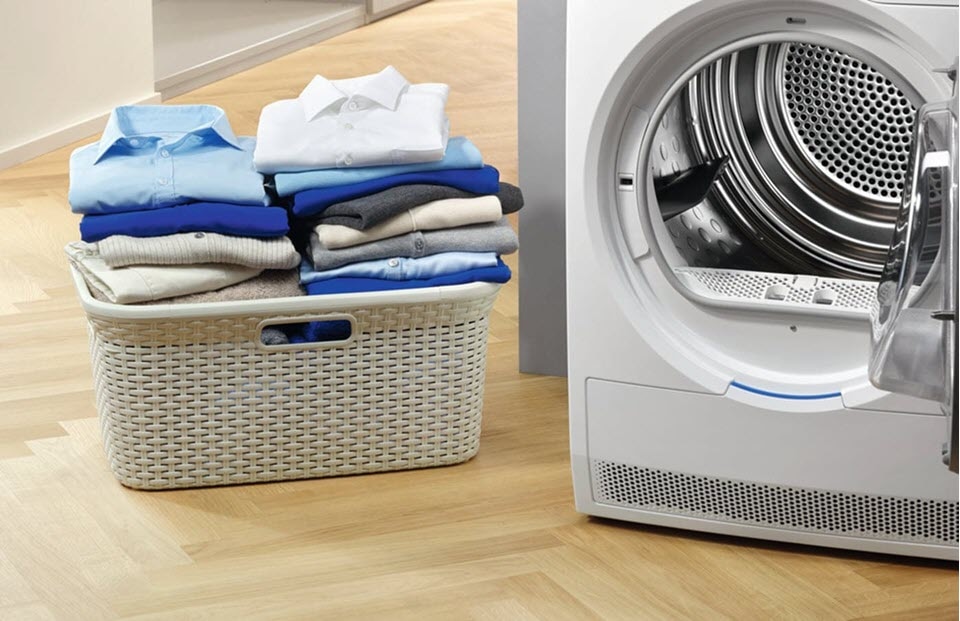 Soap and water residue in the rubber gasket combined with the warm environment inside your machine, is the perfect breeding ground for mould and odours.


While the washing machine cleaner should have cleaned this, it's best to check again. For a more thorough clean, spray hot soapy water on the gasket, gently pulling back the folds to really get in there, then wipe with a clean cloth. Include the inside of the door too.


5. Detergent dispenser

Overtime, detergent can build up in the crevices of your dispenser, causing blockage. To clean it, gently remove the drawer. One long tray should easily slide off. Separate all the removable inserts, and soak them in warm soapy water. Scrub off all residue to make sure they're squeaky clean, and then wipe dry. Before returning it, use a brush or cloth to make sure the drawer cavity is free of any powder residue.


6. Exterior

Finish off by wiping down the machine exterior and controls using a damp cloth. Now your machine is spotless inside and out.


Read more:
How to clean a top load washing machine

For each step, focus on one area.


1. Tub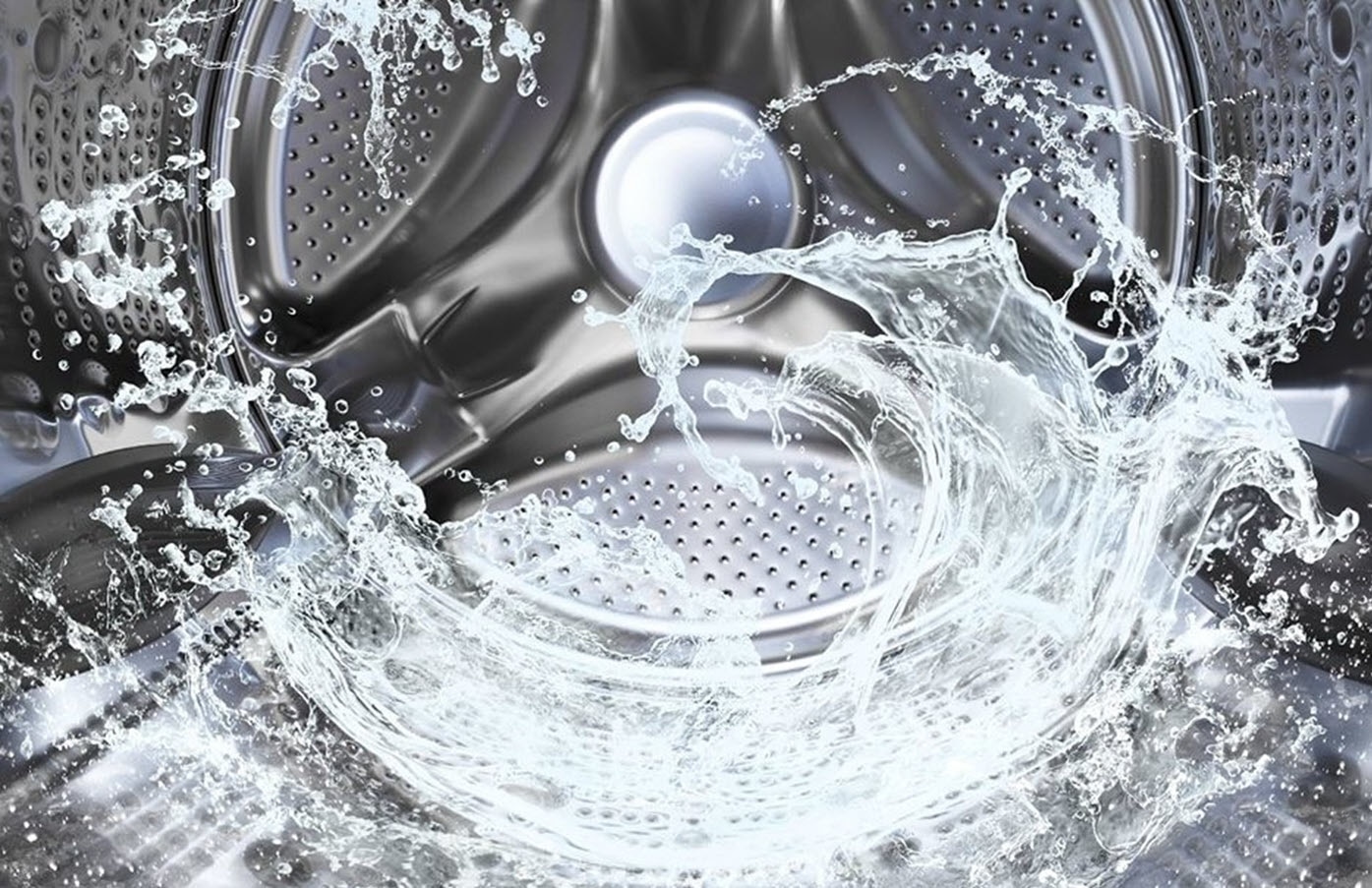 Follow these steps on how to clean washing machine tub:
Check if there are any forgotten items left inside.
Simply follow the instructions of the washing machine cleaner. Most likely, you'll have to load it directly into the tub. You can then set your machine to a normal cycle with hot water. On the EliteCare 700 Top Load Washing Machine, use the dedicated Tub Clean programme instead. It rapidly spins the drum to form a high-pressure water jet, effectively removing all residue.
You may notice the water getting dirty. That's because of the buildup of gunk underneath the inner drum. Let it drain and wipe the tub to make sure no residue remains.
2. Detergent dispenser

Gently slide off the detergent dispenser then soak in warm soapy water. Give it a good scrub so no residue remains. Brush the inside of the drawer compartment too.


3. Door

Using warm soapy water, scrub around the edge and the inside of the machine door. If your washing machine has an agitator, wipe its top too. These areas will have less grime because water usually drips down. Rinse with water afterwards.


4. Exterior
Don't forget the outside of your machine. Wipe its controls and the rest of its body using a damp microfibre cloth to remove dust, grime, and drips of laundry product. Take care not to use any harsh chemicals or any abrasive material to maintain its coat.
Check out Electrolux professional washing machine cleaning services:
Clean machine = clean clothes

Now you know how to clean a washing machine. The key is to choose a washing machine with a self-cleaning feature like the Elite Care 500 Top Loading Washing Machine with Tub Clean. Other machines also add an extra layer of hygiene like the UltimateCare 700 Front Load Washing Machine with HygienicCare that removes 99.9% of germs in clothes to better clean your clothes. Discover more tips on how to choose a washing machine from Electrolux!

Discover more high-quality washing machines from Electrolux Thailand:
Frequently asked questions about how to clean a washing machine
1. How often should a washing machine be cleaned?

It is recommended that a washing machine be deep-cleaned at least once a month. Cleaning can be done more frequently if you wash pieces of clothes that are especially dirty and filled with grime.


2. Can I leave washed clothes in the washing machine overnight?

2. Can I leave washed clothes in the washing machine overnight?


3. How do I clean the washing machine using vinegar?

You can run an empty cycle once a week using two cups of white vinegar instead of detergent. Simply add the vinegar to the detergent dispenser. This will kill germs and bacteria in the washing machine.

However, for the best care of your machine, it might be necessary to use professional cleaners.

The Electrolux washing machine has an automatic drum cleaner so you can easily clean it.


4. How do I know when my washing machine needs to be cleaned?

There are several signs that your washing machine needs cleaning:
Unpleasant odor caused by mold and bacteria in the washing machine.
Clothes not being fully cleaned after running a load of laundry.
Strange noises heard during the washing cycle.
Residues found inside the washing machine due to the build-up of washing detergents and fabric softeners.
Additional tips on keeping your washing machine fresh-smelling for longer
Before every wash, give your clothes a thorough going over before putting them in to remove loose coins, tissue or paper from pockets. Shake off excess dirt from heavily soiled garments.
After the cycle finishes, immediately take the clothes out.
After washing, immediately wipe the rubber gasket, and keep the door and drawer ajar to dry out the interior and prevent moulds and odours.
Occasionally use a water softening powder to slow limescale buildup.
Use only the correct amount of detergent and softener for your load. Otherwise, you risk damaging your clothes and leaving more residue in the drum. Most Electrolux washing machines have an AutoDose feature that helps to measure for you based on your load so you get it right every time.

>>> Read more: How to use washing machine